28 YEARS OF LEGAL EXPERIENCE
It is critical that you find an attorney who is efficient and effective in handling your case. The Law Offices of Carina Castaneda will work tirelessly to ensure a successful outcome.
LATEST NEWS AND ARTICLES
I believe that every effort should be made to resolve issues, if not the whole…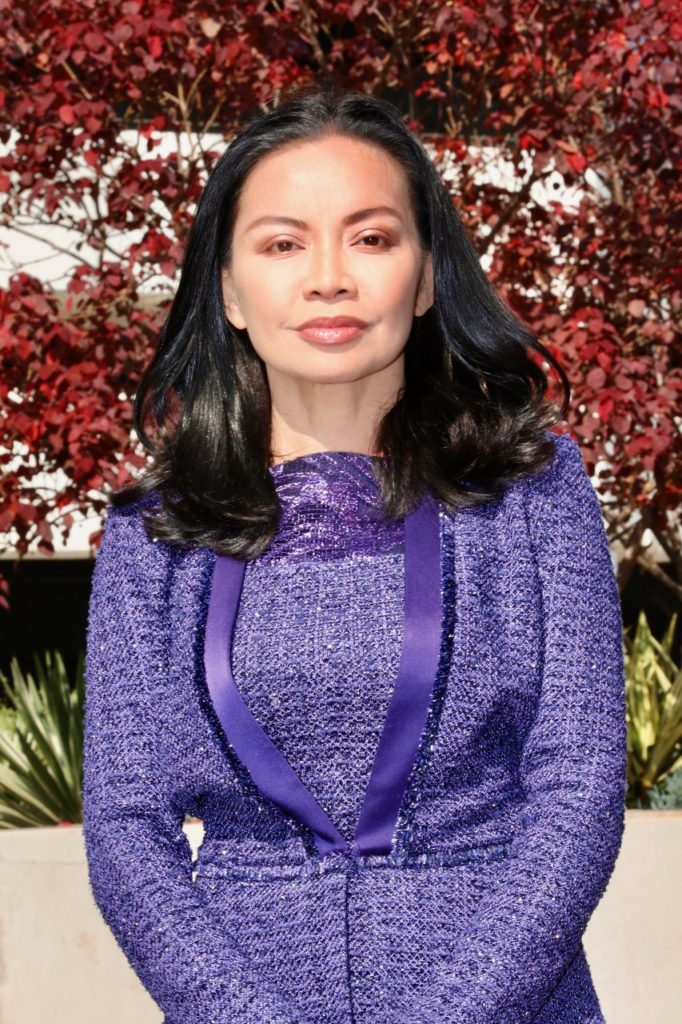 Child Support Arrears Nightmare

Posted by: Anonymous

October 19, 2023

My ex wife and I are the parents of two now adult children. During the divorce, we agreed on family support of $1000 per month. A couple years after the divorce, my ex turned over enforcement to DCSS. After years of payments directly (unreported) to my ex and to DCSS, there were non welfare arrears of over $200k. Our children reached the age of majority and I hired Carina to dispute the amount of arrears. Carina and I were able to get my ex to agree upon to resolve our disputed non welfare arrears in amount of $20k. My ex and I signed and notarized the agreement and submitted it to the court for approval. It was approved by the court. However, later my ex moved to set aside the order for fraud or mistake. After briefing the issue to show that the agreement was valid under accord and satisfaction, Instead, the DCSS commissioner set aside the order/judgment because of DCSS failure to sign the agreement under Family Code 4065(c) without any factual or legal explanation. We appealed.

Carina Castaneda's response: "Thank you for the 5 stars. The case is still ongoing and involves several courts and counties. It is a case worthy of an appellate review so I am pleased that it is working itself out that way. Stay tuned."

Carina is a "Rock" and Her Help was Invaluable

Posted by: Jaymes

January 16, 2023

Carina was wonderful "rock" providing comfort during a very difficult time dealing with multiple out of state and a local attorneys. She is absolutely sensible, practical, trustworthy, reliable, honest, and fair in approaching settlement discussions. With extensive "home court knowledge", she took away all of the stress and worry about the multitude of paperwork and court interactions. I am so happy I found her! She brought a positive calm to a strenuous process with multiple (changing) opposing counsels. I highly recommend her guidance throughout the process and her help was invaluable.

Carina Castaneda's response: "This was a complex case for many reasons. It was a pleasure working with the original team from beginning to end! Jaymes, I am very happy that there was a conclusion to it all and that "phase" of your life is now over. Be well always."

Posted by: Bryan

August 21, 2022

Being on the short end of the stick after a custody trial is easily the worst feeling a parent can have. After my original lawyer was paid in full with cash prior to doing anything, this guy failed to show up on day number three of my three day custody trial. He then failed to show up on the rescheduled date claiming to have Covid which I still think might not be true. The mountain of lies the other parent told while having a lawyer that doesn't even bother to show up, so careless in my trial that the court had to sanction him……resulted in a bit so desirable custody time situation requiring me to have supervised visitation. Of course the other parent was in no hurry to find a supervisor as required by the new court order, the situation seemed hopeless. Until Carina got involved. Within a few emails and about a week later the visitation time began and I was able to see my child again. My situation is far from over but I'm grateful to have found a lawyer who actually responds to emails and my questions. My only regret is that I didn't find her soon enough to be able to prevent what could have been prevented in that courtroom. Thank you Carina!

Carina Castaneda's response: "Thank you. I know the legal system is frustrating and confusing at times, especially when it involves issue(s) regarding a child. I know you love and deeply care about your child, so I am happy to assist in ensuring your bond remains strong and loving. It has been a long road but hopefully, it will become less disappointing and complicated."

Posted by: Yolanda

April 21, 2022

I hired this atty to take care of my Spousal Support Court. I am very satisfied with her performance. Thank you Carina

Carina Castaneda's response: "Thank you Yolanda. Your spousal support modification was post-Judgment so there are nuances that made it a bit more "tricky." I enjoyed working with you and your sister and a very gracious judge in Riverside County. As I said many times, I do enjoy meeting new colleagues and judicial officers outside of Los Angeles County. Stay safe and be well."

Carina Castaneda is a phenomenal attorney

Posted by: Client

February 9, 2022

Carina is absolutely amazing. She has been a guiding light through a difficult process. She is thorough, knowledgeable, attentive, and supportive. She is quick to respond to questions and takes the time to clarify processes and timelines. Carina gave me the direction and assurance I needed to move forward confidently with a domestic violence restraining order. Carina brought peace back into my children's and my life at a time I didn't think it was possible. I am extremely grateful for all Carina has done for my family. I cannot give her enough praise for her excellent work.

Carina Castaneda's response: "Thank you for your kind words. Domestic violence restraining orders are complex and it is a very frightening situation for many, especially the children involved. I am grateful for your full confidence and for following my guidance throughout the process."

5 years too long (got all that I requested)

Posted by: Client

September 9, 2021

I would recommend Carina as the father of my son had gotten away with paying little to nothing of child support ($317) to be exact. For almost 7 years I had been fighting myself filing paper work in two different states with no success. I finally got to the point that I couldn't deal with not receiving any support from the father and decided to hire Carina to finally help me get this done. She was awesome and helped me get everything that I had ask for including child support that was owed based on his new occupation. I really wish I had found her earlier because this could have been resolved with an attorney like her. Carina was always on time, professional and walked me through the entire process. She did not back down or agree to anything not in my favor and I would recommend her any day.

Carina Castaneda's response: "Thank you! Dealing with 2 states (Texas and Florida) along with California now took a lot of courage. You were determined and rightfully so. Keep in mind, while it is frustrating to not get the payments on time or even at all, it is accruing at a 10% interest rate, non-dischargeable, and cannot be waived by the court (only you). So good luck and best wishes."

Posted by: Client

July 1, 2021

What's a mother to do when a deadbeat dad doesn't pay the custodial parent what is rightfully due to their child under a court order support agreement? Call Carina Castaneda! Carina walked me through the process of opening a claim to enforce collection through the County of Los Angeles Department of Children and Family Services (DCFS) and she provided me with some of the forms required to make my case in support of non-payment. Carina's advice was instrumental in assisting me with opening my claim online. I was able to fill out the online application and upload the necessary documents to make my case. Thanks to Carina the government is now working for me to protect my son's interest. Carina's advice and support were invaluable and I would highly recommend her for your legal needs.

Carina Castaneda's response: "Thank you for the review. Department of Child Support Services can assist custodial parents in establishing and enforcing current child supports as well as arrears. Good luck and I hope you collect all the monies owed plus the 10% legal interest rate!"

Posted by: Client

November 6, 2020

I had a case going for a couple of years, I needed an attorney for my 5yr restraining order renewal, I was searching for an attorney but having a difficult time. A friend gave me Ms. Castaneda information and there was immediate contact. Ms. Castaneda did not make promises or paint of pretty picture of an unrealistic outcome, she gave honest responses to all of my questions. She worked hard, she found resources that I could work with, she problem solved and she was very very compassionate with my 12 yrs old child, we went to court various times, we had a lot of difficulty along the way with the adverse party, and finally after almost 5 months, she delivered the most wonderful results to me. I not only got a renewal of a restraining order but I got a Permanent Restraining Order. This woman is amazing, she's honest, she's caring, and considerate. If anyone ever needs an honest, hard-working intelligent attorney who can deliver results, Carina Castaneda is the one to call.

Carina Castaneda's response: "Thank you! It was an emotional roller coaster for me too. A pleasure to work with you and everyone involved. Stay safe and healthy. Talk soon."

Thorough and Comprehensive Work

Posted by: SR

August 26, 2020

I RECOMMEND CARINA CASTANEDA. The family law judgment and orders were vague. The work Carina did was complex, well-planned and executed to get to an outcome that should have been better defined by the courts the first time the orders were made. Carina has the experience with family law post judgment issues related to support and property division to get the result that I needed.

Carina Castaneda's response: "Hello SR: As you know, I had to "undo" prior court orders and make sense of numerous orders that date back many years. Thank you for your commitment to the case since it took many hearings and your unequivocal trust in my abilities. Always interesting to go outside the LA County jurisdiction. I am very happy that the result you wanted was exactly what the court ordered!"

Best decision I made this decade hiring Carina!

Posted by: Cuong

June 18, 2020

I hired Carina for what was supposed to be a simple divorce case back in 2011, but my ex-wife and her lawyer made it difficult and the case dragged on until we finally reached a settlement 9 years later. Because my marriage was over 10 years, the 1 year alimony at a reduced rate was an outcome I didn't expect to get. And thanks to Carina, I did and I am extremely happy with the outcome! Throughout the 9 years, Carina has been very attentive, knowledgeable and professional in her handling of my case. She even suggested that I filed for bifurcation so I can marry my pregnant girlfriend. Hopefully my second marriage will last, if not I know who to call. I will for sure keep Carina in my contact if I ever need her again.

Carina Castaneda's response: "Thank you very much. Yes, it was suppose to be a "simple" divorce. Cuong, it is clear that it is best to resolve disputes in a reasonable manner. I wish you well in all your endeavors!"

Posted by: Client

December 16, 2019

I hired Carina and she was there every step of the way for me. Best choice I ever made!

Carina Castaneda's response: "Thank you very much. I was not expecting this review but a very nice Christmas gift. Be well."

Dedicated, Amazing, Laborious Lawyer

Posted by: Victoria

October 11, 2019

I hired Carina Castaneda as my lawyer for a complicated divorce with many properties and assets. I could not have made a better decision. Carina Castaneda has made several discoveries to help with my case and has shown her skill set several times during trial dates for my divorce. She is the only reason I still have a roof over my head, she made the judge see the circumstances of my divorce and thanks to her hard work has made it possible for me to continue to be able to cover expenses while this divorce continues. She has been very caring and supportive during this very arduous divorce and I could not be more grateful for the amount of hard work that she has put into my case.

Carina Castaneda's response: "Thank you Victoria and Family! It is a very complicated case and against 2 lawyers so we will do all the best we can. I have enjoyed working with you and your family and I know going through this is not easy. Our team is focused and committed to this case and we will get to the end. It is 3 years and going but resolution is near."

Remain Silent and call Carina before you let the Police interview you

Posted by: Client

September 17, 2019

My family got caught in an administrative nightmare loop that involved LAPD and DCFS. We made a huge mistake and acquiesced to a police interview. We then retained Carina and her team, who helped resolve our situation before anything got filed. I cannot emphasize this enough...it is critically important that if the police ever want to interview you or a family member, politely defer the interview, remain firm on this and REMAIN SILENT, then immediately call Carina....she is a true Gem.

Carina Castaneda's response: "Thank you for your very gracious review. Yes, I have a team for each specific case--whether it is an appeal, trial, or settlement. I do "lead" the team of specialist but I am a firm believer that in some cases, a team of experts is needed. A strategy needed to be developed ASAP and this was done in a very short amount of time and resolved very quickly because it needed to be! Be well, all of you."

Posted by: Kayla

August 24, 2019

Carina is very personable, but also very professional. She has extensive knowledge and experience in this area of law, and made me feel very comfortable that she would be able to handle my case effectively and efficiently. She had a complete understanding of all the issues that surrounded my situation and knew exactly what steps to take at all times. She was able to communicate complex procedures to me very clearly and was always available to respond to my many questions and concerns. She defended me expertly and was able to obtain the best result possible. I was extremely satisfied with Carina's representation of me and I highly recommend her for any engagement in this area of law.

Carina Castaneda's response: "Hello Kayla and of course BG: Thank you very much for your review. Having to navigate both the DMV administrative hearing and the criminal court with DUI cases is overwhelming. I was very pleased with the dismissal of the DMV case and the criminal outcome. I know you were referred to me by another attorney and since I do very little advertising (my preference), the "word of mouth" type of ads are invaluable and always my preference. Kayla: you will do "big" things --I know. So I look forward to keeping contact and again many thanks."

Posted by: Client

July 15, 2019

The title of my review is grateful and that's exactly how I felt when I worked with Carina. Before hiring Carina I consulted several lawyers but did not feel like they knew what they were doing and rather instilled fear and anxiety in regard to my situation. When I met Carina she was knowledgeable about the courts, and really looked into my case and believed in me. She represented me in and out of court for almost a year and half. It was a very difficult time for me but Carina gave me reassurance every step of the way. My case eventually was dismissed all due to Carina her skills, knowledge of the laws and expertise. I would recommend at the very least a consultation with Carina if you are going through legal issues and need some direction. Once again I am grateful for Carina's guidance and representation.

Carina Castaneda's response: "Thank you very much for your time in writing this review. I know your professional life is spectacular and I am so happy for you. You are doing important and necessary work for society! Keep in touch and be well."

Felt like my mom came to get me out of trouble when I met her

Posted by: Jonathan

August 22, 2018

I was wrongly charged for a felony and two misdemeanors leaving me bewildered, scared and confused. The power of the government is overwhelming. I was referred to Ms. Castaneda by a close friend. She immediately found time in her busy schedule to accommodate a meeting with me. I felt comfortable with her the moment she greeted me. Not once did I feel anxious again regarding my case after our initial consultation. Ms. Castaneda insisted that we develop a comprehensive mitigation packet to be sent to the prosecutors BEFORE the judge even read my case. The extra work before my plea date, made all the difference in the world to keep my record clean. I have retained attorneys in the past and wondered how they could justify the fees they were charging. Not so with Ms. Castaneda. It was very evident early that her value is in her professionalism, cordial and down-to-earth personality and her experience with the various courts in the community. She is also a mother which makes her seem much more human. I would recommend Carina and her team to my own family. She is a force to be reckoned with!

Carina Castaneda's response: "Jonathan, Thank you very much for taking time to do this review. It is not easy to navigate the court system and a criminal case. It was a pleasure to work with you in your case and I foresee continued success to you and your family. As I said to you during our initial meeting, it becomes my job once retained to do the "worrying." Be well."

Posted by: Tyler

June 4, 2018

Mrs. Castaneda from my first phone conversation with her to the finalization of my case was nothing less than impressive. Her attention to detail and professionalism are bar none.

Carina Castaneda's response: "Hello Tyler, I wish you and your family continued success and I am very glad I was able to help you through all the issues that confronted you. It was a pleasure working with you since you were so timely in your response to all my inquires. Take care and best!"

Posted by: Ela

January 29, 2018

Yes, she really gave me my life back. Carina helped me with an overseas move away case, helped me bring light to a prior custody agreement I've signed being ignorant of California family's law. Being already away, communicating in my poor English, she totally understood my entire situation. I recommend her with all my heart, I believe she's great at her job and she works hard in every case she may have. Always available, gently and professional. Thank you very much. We are happy today because of you!

Carina Castaneda's response: "Thank you very much Ela for your very kind words. Your move away case like most custody cases are always legally and emotionally challenging especially for the client. I wish you and your daughter happiness and good health. Your review is a very unique one, since it involves a move away from the United States to Europe added a "twist" to an already complicated scenario. Be well and keep in touch."

Posted by: Maya

January 18, 2018

Carina Castaneda is a very skilled, professional, and experienced attorney. She patiently takes her time to work on cases and puts a lot of effort to guarantee satisfactory results to her clients. In my year-long divorce case which ended up being tried, Carina was exceptional in her organizational and presentation skills. She stayed in touch with me on an almost daily basis and informed me of what was happening in a timely manner. She offered expert legal advice and calmed me down when matters got rough. Not only is she knowledgeable about family law, but she is also well aware of the business law and criminal law. After a serious battle over child custody, I got primary physical custody of my daughter with an acceptable amount of child and spousal support. I was truly lucky to hire a lawyer like her and I would never forget how high she lifted me up when I was down. I would describe her as a woman of steel with just the right amount of warmth and compassion! Thanks Carina!

Carina Castaneda's response: "Thank you so much Maya. I really enjoyed getting to know you and diligently working on your case. You too were always available and quickly replied to our requests and inquiries. I know you have a very bright future in both your personal and professional life. I wish you and your family many happiness, good health and success."

Recommendation for Carina Castaneda

Posted by: Defense Client

December 5, 2017

Carina was very organized and cared about not only a positive result, but also the family members themselves. She's a great lawyer and person, with a family of her very own!

Carina Castaneda's response: "Thank you. I know who you are--it is brief but stated with heart. I wish you the very best in all the exciting events coming up with your family. Yes, I have a family of my own and I bring that "spirit" and care into my client's case. Be well and Happy Holidays!"

Enforcement /Establishment of International Support Order

Posted by: Child Support Client

June 7, 2017

I consulted with Carina regarding enforcement of international support order from out of US that DES AG's office was trying to enforce in AZ US. She provided expert guidance and is extremely knowledgable in all matters related to International Support orders and also possible establishment in US. Carina is very attentive and available to address all concerns in a timely manner.

Carina Castaneda's response: "Hello, Having your rights evoked especially against a government office is daunting--to say the least. I am very happy to have guided you through your rights, including but not limited to, your right of due process (notice and opportunity to be heard). Jurisdiction, especially in international child support cases are critical and in cases where parent and child/children reside outside of the United States, it is overwhelming and complex. It was and still is a very complicated case but having a legal team that is prepared and have a great deal of experience and knowledge in international child support laws are very important."

Posted by: Mark Stewart Watley

March 23, 2017

Incredible amount of knowledge and experience!!! I had researched my issues prior to our consultation and already knew the law and particular facts without research or hesitation!! Sick em!!

Carina Castaneda's response: "Mark, Very kind words--no wonder you are such a success! Thank you and I look forward to working with you in many cases. Best regards, Carina"

Posted by: Beatriz

December 31, 2016

Ms. Castañeda was extremely helpful when I came to her with my case. She put my mind at ease with her knowledge and experience in cases like mine. She was able to address all my concerns, and Salk the possible outcomes in my case. Her experience was indeed proven in court when she was able to get my sentence reduction also known as (nunc pro tunct) Her experience was indeed proven in court when she was able to get my case granted. Based on my personal experience. I would highly recommend Ms. Castañeda as a defense attorney to anyone that needs one. Thank You

Carina Castaneda's response: "Thank you. It was a long and hard case but patience and hard work paid off. I trust that you will continue to do better and succeed. All my best to you and your family."

Knowledgeable and Determination

Posted by: Paul

November 2, 2016

I wanted to express my gratitude for your efforts and dedication for my case. It was quite a long and upsetting process and I could never thought anyone would stay by my side for this long but you were very generous regarding it. She's the only lawyer i trust from day one she's been very honest and truthful, I highly recommend her.

Carina Castaneda's response: "Thank you Paul for your commitment and patience with the system. Your unwavering trust and belief that "a miracle" could happen is always exhilarating even after 21 yrs. of practice. All my best to you and your family."

Posted by: Criminal Defense Client

February 1, 2016

Carina gave myself and my child detailed information on everything we needed to know and answered all our questions. We retained her services and she worked on the case fast. She has vast knowledge and will always give you an honest answer.

Carina Castaneda's response: "Thank you for your kind words. Calling my office prior during the investigative process prevented "headaches and heartaches" in the future. Your wise act of contacting my office immediately to try to settle this case with all parties meant no criminal filing and a possible conviction for your son. Be well, Carina"

Posted by: Criminal Defense Client

November 26, 2015

As an 18 year old, I was arrested for having a fake ID. I spent the night in jail facing a charge for felony forgery. With the help of Carina, the charges were all dismissed and all I had to do was pay a fine for an infraction (not a felony or even a misdemeanor). Fast forward to five years later: I have graduated from college and am working a steady job. Thanks to Carina I did not have to bring up this experience when looking for work and was able to check the "not convicted" box on every application. Carina did a great job of communicating with me and my family. She explained every detail of the process and her expertise was evident. I would recommend her services to anybody in a sticky situation. She will be honest, upfront, and optimistic about your case.

Carina Castaneda's response: "We all make mistakes. Congratulations on your latest achievement and I look forward to hearing about all your accomplishments. I was very happy your parents called me immediately to make sure that this "bump" on the road would not be permanent. Good luck with all your future endeavors."

Under Promised and Over Delivered

Posted by: Fred

January 15, 2015

I was arrested last year and was charged with one felony and one misdemeanor. Being a first-time offender I was petrified about the possibility of jail time, and having a criminal record. Carina was recommended to me by a trusted associate, and she immediately stood out as a professional whom I could trust. Once I retained Carina, she immediately went to work on my case. During the three month period leading to the pre-trial, she was able to reduce the felony charge to a misdemeanor, and negotiate no jail time. At the pre-trail, the months of negations with the city attorney's office paid off. The more serious charge was dismissed, and I plead no contest to the lesser misdemeanor charge. Because of this outcome, my employer deemed that I am not a liability, and I was able to retain my job. In one year, I plan to have the charge expunged from my record. Because of Carina Castaneda I was able to stay out of jail, plead no contest to a lesser charge, and keep my job. I have learned valuable life changing lessons since my arrest. It was truly an intervention in my life, and I am now a better person for going through the entire process. I now live with a clear conscience and I'm very grateful that I have been given a second chance at life. Because of Carina's skill set as a criminal attorney my family has been afforded a bright future. Thank You, Carina!

Carina Castaneda's response: "Thank you for taking the time to write this review. Since most of my clients are through referrals, I was very pleased that you were happy with the results. I look forward to hearing from you about "expunging" the conviction and I am optimistic that you have a very bright professional career ahead of you. Be safe and all my best."

Extremely Effective and Knowledgable Attorney

Posted by: Eufemio

August 24, 2014

Ms. Castaneda is an extremely effective and knowledgable attorney. Her professional conduct and her background as a Deputy District Attorney proved effective in the outcome of my criminal case. Ms. Castaneda's guidance throughout my legal procedure reassured and alleviated my legal ignorance. I trusted her implicitly in all my legal affairs. I have nothing but the utmost praise for her legal expertise and the sincerest gratitude for what she has done for me throughout my legal proceedings.

Carina Castaneda's response: "Thank you Eufemio for your trust in my expertise. It was a challenging case especially but a nice place to have a case--(Napa Superior Court). Love the wine country as you know and I expect your career will flourish. Please let me know of your endeavors all over the world. Be well!"

Posted by: Kevin

June 14, 2014



 



 



 



 



When my marriage ended it looked like I would only see my daughter one weekend a month. But when Carina took charge of the custody and child support case that all changed. She managed to get joint custody for me and she made the child support affordable. Carina really showed her twenty years of courtroom experience in my case. Her fees were reasonable and she didn't even charge me for things she could have. I will be forever grateful for all of her hard work.

Carina Castaneda's response: "Thank you for your confidence in my work Kevin. I hope you and your daughter continue to grow together as she gets older. Good luck with your business--I know you will succeed! All my best, Carina"

Posted by: Melanie

June 13, 2014

Carina was my attorney for a child support issue. She is honest, direct, knowledgeable, responsive, and efficient. She kept me informed throughout the entire process and protected my interests effectively. She was superb in every respect. I felt comfortable knowing that I had great representation. I highly recommend her for family legal matters.

Carina Castaneda's response: "Melanie, Thank you very much for taking the time to provide information about your case to prospective clients. It is important to be aware of what is going on in your case--since it is YOUR case. I hope all is well with your family and your travels. Keep in touch!"

Posted by: Colleen, a DUI Client

October 21, 2013

Carina did an amazing job communicating the legal information for me & my father; so that we felt updated & stress free about the legal findings. She never promised an outcome; but reassured us that she has been in courtrooms enough to precisely navigate the legal ramifications. I have never trusted a lawyer until now. I would recommend her to ALL of my family & friends. She saved me a lot of time & money...which never happens in legal situations. Carina single handedly put my faith back into the legal system. My case had emotional elements to them. Carina handled them with grace & respect; which was truely genuine & greatly appreciated. Thank you so much! If you want a winner...Carina is your PERFECT candidate.

Carina Castaneda's response: "Colleen, It was a "bump" in your exciting life. I know your career is going well and thank you for your trust in my work and I really enjoyed getting to know you and your dad. Take care of yourself!"

Posted by: John, a Family Law Client

June 28, 2013

ATTY. CASTANEDA REPRESENTED ME IN A BITTER CUSTODY AND VISITATION TRIAL. I FIRED MY ATTY. RIGHT BEFORE TRIAL BECAUSE HE CHARGED ME A GREAT DEAL OF MONEY BUT I WAS NOT CONFIDENT THAT HE WOULD EFFECTIVELY REPRESENT ME. SOMEONE RECOMMENDED ATTY. CASTANEDA DUE TO HER TRIAL EXPERIENCE. EVERYONE SAID THAT THE JUDGE WOULD NOT CONTINUE THE TRIAL BUT HE DID DUE TO GOOD CAUSE (A REASON THAT WAS NEVER THOUGHT OF BY BIG SHOT LAW FIRM PRIOR ATTORNEYS). ON THE DATE OF TRIAL, SHE WAS PREPARED, SHE HAD THE NECESSARY WITNESSES AND THE JUDGE AGREED WITH HER COMPLETELY. SHE IS COMPASSIONATE AND DOES NOT LIKE TO WASTE TIME. I WISHED I HAD HER REPRESENTING ME FROM THE VERY START. I KNOW SHE IS VERY BUSY BUT YOU ALWAYS FEEL LIKE EVEN WITH HER SCHEDULE, SHE WILL SET ASIDE A TIME TO SPEAK TO YOU ABOUT YOUR CASE. SHE IS CLEARLY EXPERIENCED IN TRIAL WORK. I HAVE ALREADY REFERRED HER TO A FAMILY MEMBER FOR A RESTRAINING ORDER ISSUE!

Carina Castaneda's response: "Hi John, Thank you for posting this review. As you know, I never ask clients to do this so taking the time out of your busy day is genuinely appreciated. It was a challenging task to fight this restraining order--but well worth the time and resources, as you know. Keep up the good work and say hello to your family."

Posted by: Noel, a Domestic Violence Client

April 18, 2013

I have no idea what to expect since I had never been through this before. I was so scared. To hire a lawyer, Atty. Carina Castaneda, was the strong recommendation offered by a friend. She's friendly, warm and genuine. As we discussed my case on our first meeting, I felt protected, informed, cared for and stressed free. I was impressed with her legal abilities. She's non-judgmental and she gives great advice. You can trust her and tell her anything. I am confident that each client who will will receive the finest representation since I receive a better judgment more than what I expected.

Carina Castaneda's response: "Noel, The legal system is complex and strategic. I am very happy that my representation took some of the stress off your "shoulder." I foresee many good things happening in your future so keep me posted. Best, Carina"

Posted by: Fernando

February 7, 2013

Carina Castaneda has been a dream come true, she truly went out of her way to do everything I asked and more. She was very supportive and made sure I was in the best position possible. I would not have had it any other way. I have my career and future to thank her for and I cannot thank her enough.

Carina Castaneda's response: "Fernando, Thank you for posting this review. I am very pleased with the results--that it will not have effect on your future career goals. Please keep me posted of your good work and thank you for the 2 clients referred after your case. Take care, Carina"

Trustworthy and effective attorney

Posted by: Client

January 17, 2013

My family and I went to Carina Castaneda when we learned about her wide range of experience regarding criminal defense cases. While I will not go into specific detail about my particular case, mine can be considered unique. Due to poor representation with a lawyer prior to Carina, my case should have never turned into a conviction to begin with. I am so grateful that we were able to find Carina to resolve matters. From the start, Attny Castaneda proved to be organized, efficient, and dependable. She was very good and timely with communication, consistently keeping me updated about the process and status of my case. Throughout our time working together, I always felt reassured that Carina would be able to handle everything appropriately. Finding a good attorney is difficult, but to find one that is not only effective but also trustworthy and compassionate toward her clients is like a diamond in the rough. Carina is knowledgeable in various aspects in/of the field and I believe it is her experience and perseverance that contribute to the successful outcomes among her clients, me included. Ultimately, my main goal was to get my case sealed and destroyed, which due to technicalities, could not be done through the traditional route. Instead, Attny Castaneda knew of an alternative route in which my petition could be rightfully granted. Ultimately, the petition to have my records sealed and destroyed was granted on December 27, 2012. As mentioned, my case should have never been a conviction from the onset, which Carina explained and made clear to the court. I am fortunate to have had the pleasure of working with Attny Castaneda and being represented by her. I can honestly say that it is because of her that I can move forward and look onto a bright future.

Carina Castaneda's response: "Your family was a pleasure to work with. I am very happy of the results in the case. You will continue to prosper and SF is always fun to visit and litigate cases at--I get to visit "old" colleagues and re-connect. Many success -- I know there will be a lot!"

Successful Immigration Case

Posted by: Rex, an Immigration Client

December 11, 2012

I applied for citizenship but was denied due to history of previous arrests, I don't know what to do until I found Carina Castaneda's ads in the Philippine News. I tried my luck at least that's what I thought. but the moment I talked to her on my consultation I know I have someone on my side. She prepared all the legal documents that the immigration was requesting which seems to be impossible for me to acquired. She also prepared me through coaching for the day of the interview. She went with me in the immigration office on my day of interview, which made me confident that I have a knowledgeable defender in my side for support and I'm thankful everything turn out successful. On Nov. 19, 2012, I passed the immigration interview for US citizenship.

Carina Castaneda's response: "Rex, Being a U.S. citizen is an honor. I am especially grateful that I was able to clarify and assist you in obtaining this after you have worked so hard to get it. I wish you and your family much success and keep me posted."

Looking for an Efficient Lawyer?

Posted by: Appeals Client

November 21, 2012

Nobody recommended me to Attorney Castaneda, but I'm glad I found her through an ads in Asian Journal. She works closely with my case from beginning to end. She deals professionally with her clients & a compassionate person, more so, she's down-to-earth.

Carina Castaneda's response: "Appeals are always so complex and time sensitive. It was a challenging case and I am glad--like you, it is done.... More power to you and I expect only good and positive things in the future. All my best, Carina"

A Brilliant and Talented Lawyer

Posted by: Client

March 8, 2012

If you are looking for aggressive and top notch representation then look no further! Attorney Castaneda is very diverse in different areas of the law. It is because of her diversity she is able to accurately and successfully provide exceptional representation to all her clients. I hired Attorney Castaneda about two weeks ago to represent a family member who was put in immigration removal proceedings after being detained by Immigration and Customs Enforcement (ICE) to do post conviction relief for my sister so that she would no longer have an "aggravated felony" thus eliminating automatic bars from most types of relief. A few days after retaining Ms. Castaneda, she already had s draft of the motion and was finalized shortly after. Post conviction relief is often very tough to achieve and can take a few months if successful. In less than two weeks, Ms. Castaneda had the motions and brief drafted, had all the supporting documents, and most importantly handled and won my sister's case. Its very impressive and it's no wonder why Attorney Castaneda sets herself apart from all the rest. In my previous occupation, I worked with several lawyers in the past but never have I came across one like Ms. Castaneda. She is very compassionate towards her clients, very aggressive in legal representation, and very prompt in returning my calls and responding to emails keeping me constantly informed and updated. When it comes to defending yourself or a loved one, The only advice I can give is to never settle for someone who is inexperienced because for many people it's about preserving their life and freedom. Always choose a lawyer who is very knowledgeable and delivers high caliber representation... Choose Attorney Carina Castaneda!

Carina Castaneda's response: "It was a multi-jurisdiction, federal and state case so to say it was complex was an understatement but you and your family were great to work with. Your complete confidence in my abilities to get you the result needed was good for all of us. By the way, thank you very much for the referrals--3 or 4 have called my office already. All my best to you all!"

Grateful to Attorney Castaneda

Posted by: Criminal Defense Client

November 22, 2010

My case is something I want to remain confidential. Working with Atty. Castaneda made me feel like it was all going to work out and it did. My criminal case was dismissed. In my first appointment with her, she wanted to know about me and my family. She told me that the police report was not going to show the good things about me and that she needed to represent me accordingly. She asked about my job, my kids, community service, etc. I really feel you can tell her anything--she is not intimidating, in fact, she is so down to earth that you can not believe she has done so much. I would let everyone know who has a case to call her. I have recommended her to friends and if it is not her area, she is so nice, she will take the time to call you back and try to give you a referral to another attorney. I was very lucky to find her.

Carina Castaneda's response: "Yes, I like to know about my client because as I stated to you--I am your "mouthpiece." It was a pleasure getting to know you and your family. I have full confidence that you will continue to do many great things. A dismissal is always what we want so moving forward is the goal. Best to you and your family!"